An elevated spin on the classic fruit and nut combination, the Black Fig Pistachio bar in 72% cacao unites chewy California mission figs with crunchy whole roasted pistachios. The semi-sweet, fudgy chocolate is enhanced by an adventure in texture, making Black Fig Pistachio a fan favorite on the jcoco chocolate menu. JCoco recommends pairing it with a full-bodied red wine like cabernet sauvignon or malbec. This is a mini bar (1oz).
Ingredients
72% cacao dark chocolate (chocolate liquor, non-gmo beet sugar, cocoa powder, soya lecithin, natural vanilla), pistachio, organic black fig, cocoa powder, sea salt. Contains pistachio and soya. This product is manufactured in a plant that processes milk, soya, peanuts, tree nuts, egg, and wheat products.
Other Information
Star K - Dairy
*Rainforest Alliance Certified™
Gluten-Free
Non-GMO
Vegan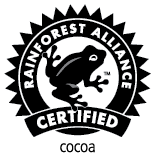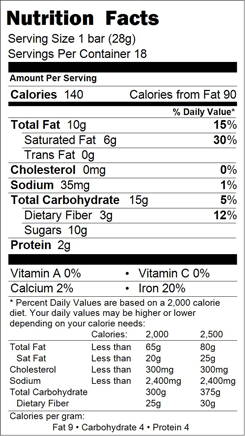 Love dark chocolate. This is sweeter than I thought, but delicious. The dark chocolate flavor is really good. The figs and the nuts added to this combination, of course.